SHARJAH: Young Pakistani middle order batsman Babar Azam has broken several records in the beginning of his career. He is just 242 runs away from reaching the 2,000-run mark in record time.
The Lahore-born maestro can break South African batsman Hashim Amla's record by reaching to 2,000 runs within less than 40 innings. Azam is currently standing on a pile of 1758 runs which he scored in less than two years. Having played 36 matches, Azam has scored 7 tons and 7 half-centuries with an average of 58.60.
He is one of the few Pakistani batsmen to play in the eleven with a strike rate of over 80. He only needs to score 242 runs in four innings to break Amla's record of reaching the 2000-run milestone in 40 innings. Since Pakistan has no scheduled ODIs in 2017, the 23-year-old batsman will have to wait for the tour to New Zealand in January, 2018, where the green shirts play 5 away ODIs.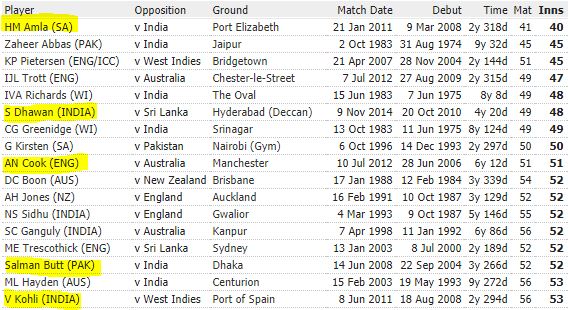 Azam can make his way into the list of cricket legends who took record time in scoring 2,000 runs. The list includes Zaheer Abbas, Kevin Pietersen, Vivian Richards, Alastair Cook, Shikhar Dhawan and Gary Kirsten. Even Indian skipper Virat Kohli had taken 53 innings to reach the mark of 2,000 runs.