LONDON: Please cast one's mind back to the Oscars. No, not the moment La La Land accidentally won over Moonlight. The moment a seal took over Nicole Kidman's body and forced her to do this with her hands.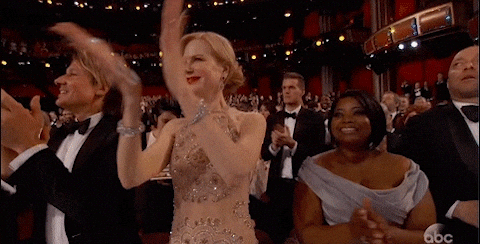 hus far, there's been approximately zero explanation for why Nicole Kidman felt the need to clap in this manner, but she's finally speaking out about the issue. Turns out, she just didn't want to damage her Harry Winston diamond ring, reports Marie Claire. "It was really awkward, and I was like, 'Gosh, I really want to clap,'" she explained during a radio interview. "I don't want to not be clapping, which would be worse right? 'Why isn't Nicole clapping?' So therefore I'm clapping but it was really difficult because I had this huge ring on which was not my own, but was absolutely gorgeous and I was terrified of damaging it."
Nicole's Harry Winston ring reportedly had 119 carats worth of diamonds, so like, obviously she had to clap like a seal to protect it. Who wouldn't?