LONDON – England's David Malan remains at the top with 894 rating points.
Pakistan captain Babar Azam has reclaimed his No.3 spot in ICC T20I rankings for batsmen.
The 26-year-old Babar moved to third from fourth after India's K.L Rahul had a bad outing in the first three T20Is against India.
Rahul scored 1,0,0 in three games in Ahmedabad.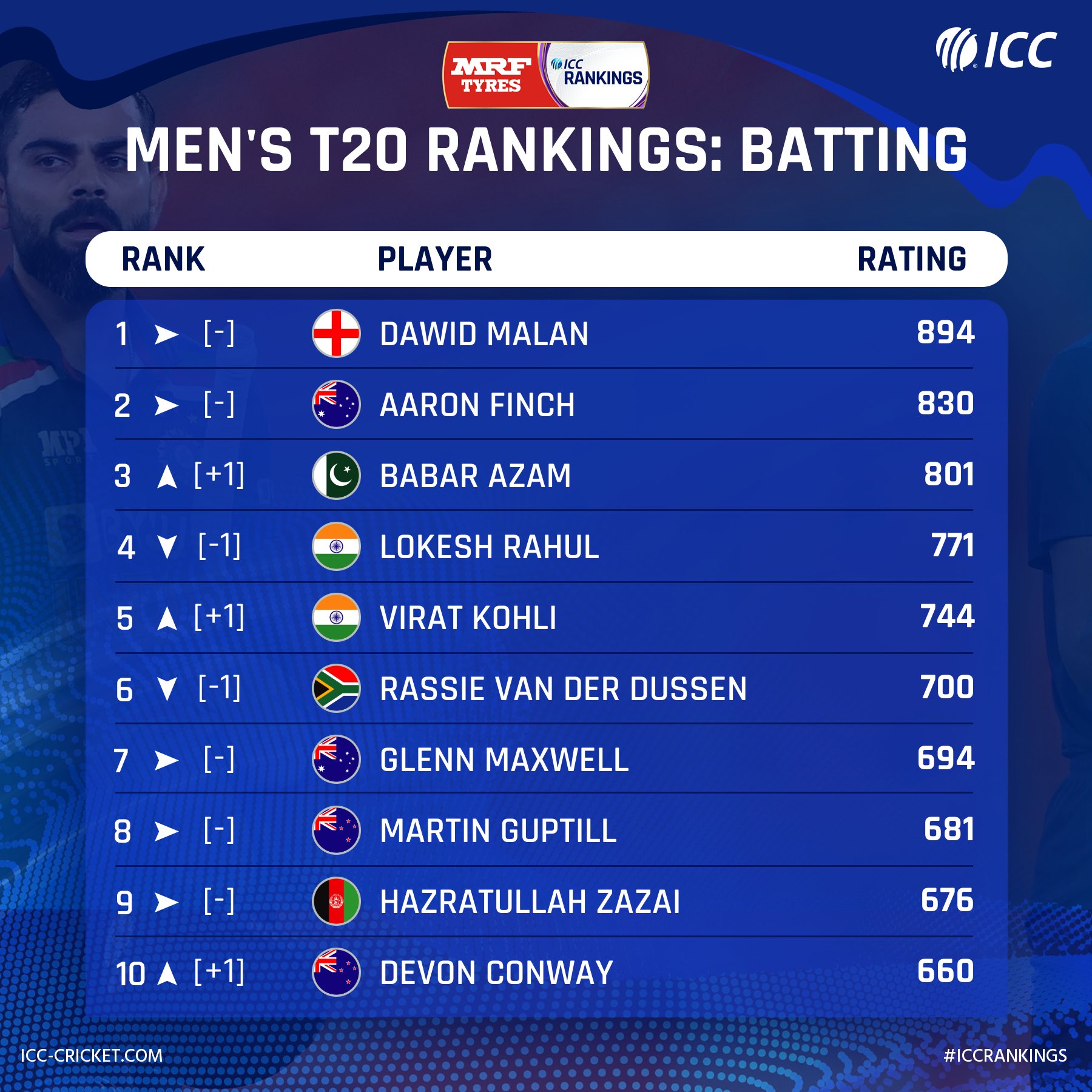 Meanwhile, India's skipper Virat Kohli jumped to the fifth spot after back-to-back fifties.
It is pertinent to mentioned here that, Babar slipped to fourth spot last week after Australia's Aaron Finch rose to the second spot.